We Fight for Personal Injury Victims in Austin
Sutliff & Stout is widely recognized as one of the best
personal injury law firms in Austin
Texas.
Our Austin law office is located in West Lake Hills, but we are happy to come meet you wherever it's most convenient in order to provide you with a free initial personal injury case review.
Meet Your Austin Injury Attorneys
My name is Graham Sutliff, I'm a partner here at Sutliff & Stout. We're a personal injury law firm in Austin Texas.
We're different from other personal injury lawyers in the Austin area in numerous ways. One being that we understand how the insurance industry works.
Both my business partner and myself came from defense oriented firms. We know the insurance company tricks. We know their motives. We know they're not on our client's side, and we use that knowledge and experience that we gained in our prior employment to fight for our clients.
The vast majority of the times that cases come to us, they're nowhere near fair settlement value, and we have to aggressively pursue our client's case in order to get a fair and just settlement for our client.
If you are here because you've had your life turned upside by a serious injury, I want to personally invite you to contact our Austin personal injury law office for a free case review with me.
If you have a viable personal injury case, I'll tell you. If you don't, I'll be honest and up-front with you about your best options for moving forward.
Featured Client Testimonial
After my accident when I lost my leg above the knee, times got hard. I didn't know who to talk to, bills piled up: Ambulance, hospital, tax man. I couldn't work, and Austin personal injury lawyers Sutliff & Stout came through for me. The result of my case was, we got maximum insurance money and a $6 million judgement. – Brandon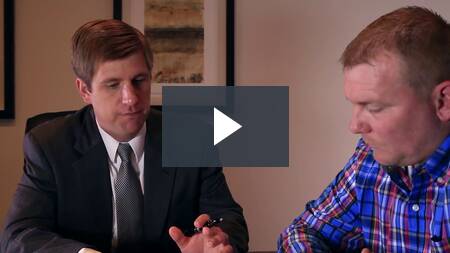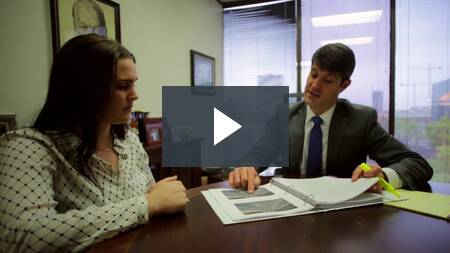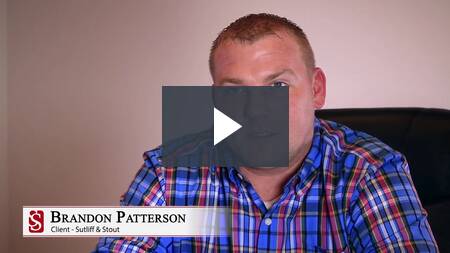 Free Personal Injury Guides
Texas Car Accident Guide
Auto Product Liability Guide
Texas Truck Accident Guide
Motorcycle Accident Guide
Texas Personal Injury Guide

View All Personal Injury Guides
Personal Injury Practice Areas
Why Choose Sutliff & Stout?
Case Studies
$200,000.00

Settlement

Sutliff & Stout obtained a $200,000 settlement on behalf of Susan against a Texas trucking company. Susan was t-boned by a careless trucker. The collision caused her to sustain a non-operated neck injury. The insurance company refused to fairly compensate Susan so Sutliff & Stout prepared her case for trial. Realizing that we were prepared to try the case, the insurance company settled the day before trial. Net recovery to client was $97,076.00.

- Read More

$114,102.00

Settlement

Sutliff & Stout settled a dredging accident lawsuit for the amount of $114,102.58 on behalf of Anthony. Anthony suffered a broken femur while working on a dredging barge. This occurred when a front loader broke and fell on to Mr. Rosser. The company refused to pay Anthony's medical bills or cover his lost wages while he was recovering. As a result, Anthony hired Sutliff & Stout to assist him with his case. Net recovery to client was $62,083.62.

- Read More

$100,000.00

Settlement

Sutliff & Stout obtained a $100,000 settlement for Cassie's son. Cassie's son was injured while he was at daycare. These injuries included a separated retina. Net recovery to client was $56,356.

- Read More
Get a Free Case Review
We hope that you now feel comfortable with contacting us to share your story.
Please complete this short form, or call our office at 512-616-2222.
Featured Testimonial
I was physically hurt by the wrongdoing of another person and I am so thankful that a friend referred me to Sutliff and Stout. The attorneys Hank and Graham successfully settled my case and received the justice I was looking for because of my injury.
Review by:
Marie S.
Rating: