Seeking Justice for Injury Victims in the Texas Hill Country
Sutliff & Stout is a Texas personal injury law firm. From our office in
Marble Falls
, we represent injury victims in Horseshoe Bay, Kingsland, Buchanan Dam, Burnet and the greater Highland Lakes area.
The roads in and around Marble Falls, Texas, are commonly home to devastating crashes that produce significant injuries and even fatalities. US Highway 281 between Marble Falls and Burnet is a hotspot for collisions involving commercial vehicles and/or vehicles traveling at a high rate of speed.
Additionally, the combination of windy roads, fast drivers and skinny roadways commonly result in accidents on FM 1431, both east of Marble Falls and between Marble Falls and Kingsland.
Sutliff & Stout, PLLC
801 3rd Street, Suite 102
Marble Falls, TX 78654
830-201-1111
Get Directions

Sutliff & Stout is committed to changing the narrative involving personal injury attorneys by offering diligent, transparent service on behalf of each and every one of its clients. Nobody should ever have to deal with a serious injury or wrongful death, but should such an event ever arise, the experienced attorneys of Sutliff & Stout are right down the street to help.
Featured Client Testimonials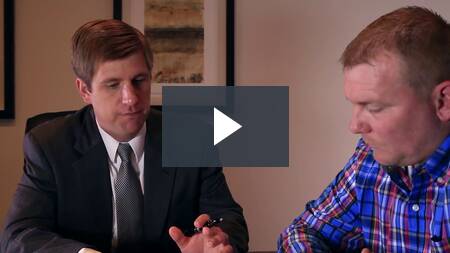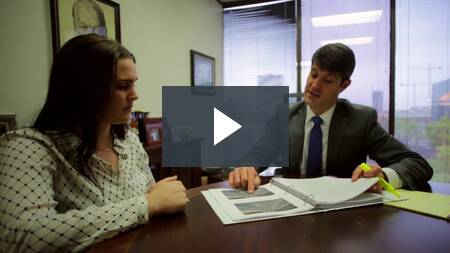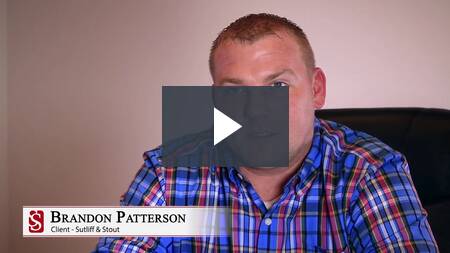 Free Personal Injury Guides
Texas Car Accident Guide
Auto Product Liability Guide
Texas Truck Accident Guide
Motorcycle Accident Guide
Texas Personal Injury Guide
Personal Injury Practice Areas
Meet the Attorneys
Graham Sutliff
Graham Sutliff is a founding partner of Sutliff & Stout. Graham has over a decade of experience fighting for justice for the injured and has helped to achieve tens of millions of dollars in recoveries.
Hank Stout
Hank Stout is a founding partner of Sutliff & Stout. Hank began his career working for big insurance companies. Now, he uses those lessons to get maximum compensation for injury victims.
Kelly M. Walne
Kelly M. Walne, is licensed to practice law in Texas, and considering the extensive experience he has representing clients with serious personal injuries, he wants to personally represent you.
Case Studies
$1,000,000

Verdict

In exchange for a $1,000,000.00 agreed judgment and a cash payment of $750,000.00, Sutliff & Stout settled a dram shop action stemming from a single vehicle accident in Texas that occurred in December 2013. This single vehicle accident claimed the life of a mother of two small children. After 9 depositions and significant discovery, Sutliff & Stout was able to obtain this result for our clients after 8 months of litigation. Attorneys fees and expenses were $256,066.02.

- Read More

$568,875

Verdict

Sutliff & Stout was engaged by Michael relating to a car accident he was involved in on August 25, 2011. Michael went to the emergency room immediately after the accident to be treated for minor scrapes and bruises as well as what he perceived to be a concussion. Prior the accident, Michael was dealing with pre-existing issues, but the testimony was that the collision exacerbated those conditions. Michael's medical bills totaled $10,465.00. Because Farmers Insurance would not be fair to Michael, the case was tried in Harris County. Famers Insurance argued that the Jury should award Michael under $10,000. The Jury was not persuaded by the insurance lawyer's argument and after a lengthy trial instead awarded Michael $568,875.00. The defendant driver was only insured up to $100,000.00, but the insurance companies were required to satisfy the remainder of the judgment. The net recovery to Michael was $296,379.00.

- Read More

$126,500

Settlement

Sutliff & Stout was engaged by Bill to represent him relating to the injuries he sustained resulting from a rear-end accident causing less than $500 in property damages. The injuries required Bill to have back surgery. Because of the small amount of the property damage the insurance company did not want to be fair to Bill. So, Sutliff & Stout sued. After a year of litigation, Sutliff & Stout was able to settle Bill's case for $126,500.00. The net recovery to the client was $44,043.26 in addition to the payment of over $25,000 in medical expenses.

- Read More
Get a Free Case Review
We hope that you now feel comfortable with contacting us to share your story.
Please complete this short form, or call our office at 830-201-1111.
Featured Testimonial
My daughter was too young to know. My wife Valerie and my daughter Rosario didn't survive the crash. The tire was defective. Sutliff & Stout made the company that the tire was distributed from accountable for their part. They made me feel that they care about me and my daughter.
Review by:
Client
Rating: